30.Minutes.Or.Less.2011.DVD-R.Custom.Cam.Sub
Publicado: 18 octubre, 2011
30.Minutes.Or.Less.2011.DVD-R.Custom.Cam.Sub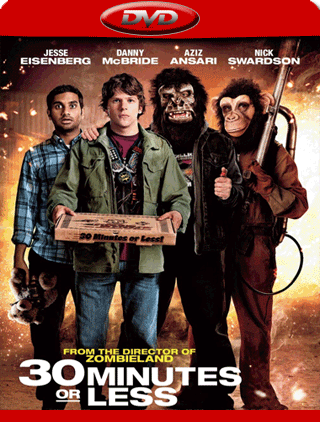 SINOPSIS:
Nick (Jesse Eisenberg) es un repartidor de pizzas de un pequeño pueblo cuya insulsa vida se topa con los grandes planes de dos criminales de poca monta (Danny McBride y Nick Swardson). La pareja secuestra a Nick para forzarle a robar un banco. Con apenas unas pocas horas para ejecutar esta tarea imposible, Nick consigue la ayuda de su ex-mejor amigo Chet (Aziz Ansari), y a medida que el reloj avanza ambos tendrán que lidiar con la policía, asesinos a sueldo, lanzallamas… y su propia relación tumultuosa.

**************************************************************
TITULO……………………30 minutos o menos
TIPO………………………DVD-R CUSTOM CAM
AUDIO…………………….Ingles
SUBTITULOS…………….Latino
COMMENTS
Do you want to comment ?
You must be logged in to post a comment.