Septien.2011.DVD-R.NTSC.R1.Sub
Publicado: 11 octubre, 2011
Septien.2011.DVD-R.NTSC.R1.Sub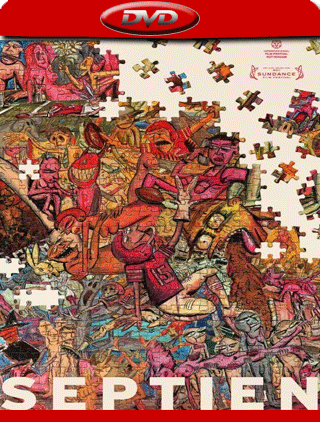 SINOPSIS:
18 años después de desaparecer sin dejar rastro, Cornelius Rawlings vuelve a la granja de su familia. Sus padres fallecieron tiempo atrás, pero los hermanos de Cornelius siguen viviendo al margen de la civilización en este pedazo de tierra abandonado. Ezra está obsesionado con la limpieza y Jesucristo. Amos es un artista autodidacta cuyos fetiches son el deporte y Satanás. A pesar de estar en casa, Cornelius sigue distante. Mientras desafía a desconocidos a competencias deportivas, pasa los días bebiendo enfurruñado. Hasta que un día, reaparecen los demonios deportivos familiares de la época de la secundaria, bajo la forma de un plomero y una chica linda. Sólo un misterioso vagabundo puede redimir sus almas… con un penal a favor en tiempo de descuento. El triplemente talentoso actor/guionista/director (además de perturbadoramente buen deportista) Michael Tully crea un universo semi-salvaje a apenas dos pasos del nuestro, con personajes en el límite de la salud mental perfectamente reconocibles. Suerte de epopeya deforme, Septien dispara risas inoportunas y es realista cuando debería ser psicótica.

**************************************************************
TITULO……………………Septien
TIPO………………………DVD-R NTSC R1
AUDIO…………………….Ingles
SUBTITULOS…………….Latino
COMMENTS
Do you want to comment ?
You must be logged in to post a comment.