Spartacus.Vengeance.S03.E06.DVDR.Custom.HDrip.Dual.Latino.MR-MAKER
Publicado: 3 Marzo, 2012
Spartacus.Vengeance.S03.E06.DVDR.Custom.HDrip.Dual.Latino.MR-MAKER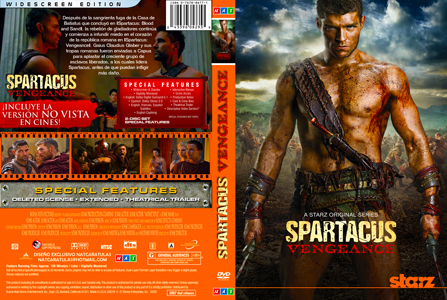 SINOPSIS:
Después de la sangrienta fuga de la Casa de Batiatus que concluyó en "Spartacus: Blood and Sand", la rebelión de gladiadores continúa y comienza a infundir miedo en el corazón de la república romana en "Spartacus: Vengeance". Gaius Claudius Glaber y sus tropas romanas fueron enviadas a Capua para aplastar el creciente grupo de esclavos liberados, a los cuales lidera Spartacus, antes de que puedan infligir más daño.

**************************************************************
TITULO……………………Spartacus: Vengeance Ep. 6
TIPO………………………DVD-R NTSC CUSTOM HDRIP
AUDIO…………………….Ingles / Latino
SUBTITULOS…………….Latino
MENU…………….….……Creado
COMMENTS
Do you want to comment ?
You must be logged in to post a comment.