The.Help.2011.DVD-R.Custom.PPV.Sub
Publicado: 11 octubre, 2011
The.Help.2011.DVD-R.Custom.PPV.Sub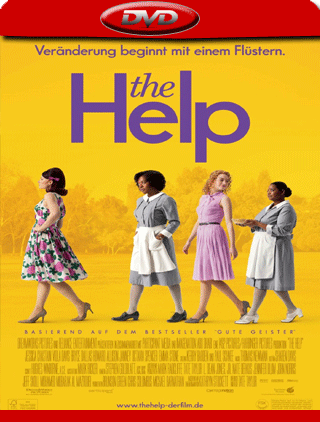 SINOPSIS:
Ambientada en el Mississippi de los años 1960, "The Help" está protagonizada por Emma Stone (estrella del taquillazo, "Zombieland" [Bienvenidos a Zombieland] que interpreta a Skeeter, una chica de la buena sociedad sureña que regresa de la universidad dispuesta a convertirse en escritora. Pero decide entrevistar a las mujeres negras que se han pasado la vida trabajando al servicio de las grandes familias sureñas. Esto sembrará una verdadera revolución en su círculo de amistades y en una pequeña localidad de Mississippi. Viola Davis, nominada a un Premio de la Academia® ("Eat Pray Love" [Come, reza, ama]) interpreta a Aibileen, la criada y mejor amiga de Skeeter, que es la primera en sincerarse para escándalo de sus amigas de la cerrada comunidad negra. A pesar de que Skeeter corre el peligro de perder a sus antiguas amistades, ella y Aibileen siguen trabajando en el proyecto y logran que más mujeres se atrevan a contar sus historias. Porque lo más curioso es que tienen mucho que decir. A medida que avanza la historia se van desarrollando amistades insólitas y surge una nueva hermandad femenina. Pero antes, los habitantes de la ciudad también tendrán que decir algunas cosas al verse arrastrados de forma irremediable a un mundo que está a punto de cambiar para siempre.

**************************************************************
TITULO……………………The Help
TIPO………………………DVD-R Custom PPV
AUDIO…………………….Ingles
SUBTITULOS…………….Latino
COMMENTS
Do you want to comment ?
You must be logged in to post a comment.