Virtual.Recall.2011.DVD-R.PAL.Sub
Publicado: 11 octubre, 2011
Virtual.Recall.2011.DVD-R.PAL.Sub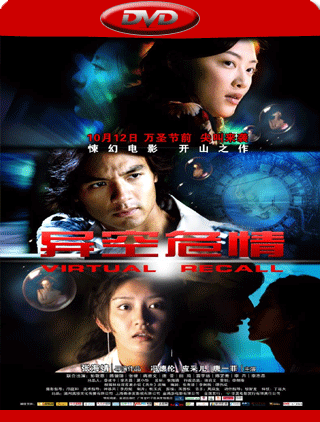 SINOPSIS:
Hilarante comedia disfrazada de un thriller psicológico con elementos de ciencia ficción. Hong Kong, el día de hoy. En el lujoso sanatorio mental Yee Low, a la psiquiatra Tingqin Xiao (Tang Yifei) se le asigna el caso de una paciente "especial"; Sum Liu-sheung (Cherrie Ying), que dice permanecer tanto en el mundo real como en 12 universos paralelos, y que parece tener poderes especiales. Tan pronto como se encuentran, Sum empieza a jugar mentalmente con Xiao. Xiao a su vez tiene una relación frustada con el policía Zhen Shanlin (Stephen Fung), la cual está en serio peligro debido a su adicción al trabajo y a su aversión a ser tocada por él. Sum introduce a Xiao en el concepto científico de los "agujeros de gusano", a traves de los cuales se puede viajar en el tiempo y a los universos paralelos, y con ello despierta recuerdos de Xiao de su relación pasada tanto con Zhen como con su primer amor Ji Lu. Xiao empieza a preguntarse si realmente Sum le ha permitido experimentar versiones paralelas de su vida.

**************************************************************
TITULO……………………Virtual Recall
TIPO………………………DVD-R PAL
AUDIO…………………….Chino 5.1
SUBTITULOS…………….Latino
COMMENTS
Do you want to comment ?
You must be logged in to post a comment.