American.Beauty.1999.BD.25.GB.Latino
Publicado: 13 octubre, 2011
American.Beauty.1999.BD.25.GB.Latino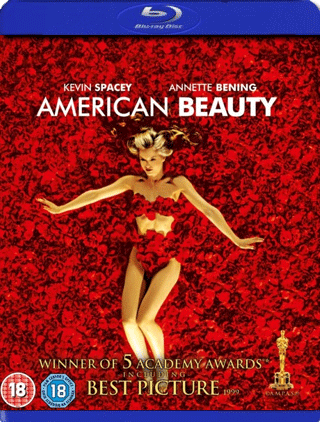 SINOPSIS:
Algo huele a podrido en Norteamérica. Tragicomedia americana de finales de siglo, "American Beauty" es como una fábula. La fábula de la clase media estadounidense en la que de poco sirve alcanzar el "American Way of Life" -traducido: un matrimonio, una hija, un trabajo y una casa con un sofá de seda- si todo está enmohecido por unas relaciones condenadas al fracaso y un día a día rutinario hasta la naúsea. El vecino no está mejor: es más, aseguraría que apesta. Aquí es donde un ácido y demoledor guión arrasa con unos personajes magistralmente dibujados, acertados en la breve exageración que cada uno tiene de su forma de ser, como prototipos de la sociedad en que vivimos: el inseguro, la ambiciosa, la acomplejada, el tímido, la guapa, el triunfador, el fascista… Cuando las comodidades materiales y la civilización se han instalado definitivamente en la mayor parte de la gente, "American Beauty" arremete contra los frágiles pilares morales y las relaciones superficiales, a través de la transformación del personaje principal (insuperable Spacey) y las implicaciones sobre el resto del rebaño. Por si fuera poco, Mendes y Ball nos venden su inteligente ensayo de manera asombrosamente entretenida, siendo de agradecer que una película como ésta, que destila bilis por cada fotograma, no dicte doctrina, no exponga soluciones: sólo consecuencias. Que nos veamos reflejados, que observemos su fascinante bolsa de plástico… bella e hipnótica imagen de vacío contenido.

**************************************************************
TITULO……………………American Beauty
TIPO………………………Bluray 25 GB
AUDIO…………………….Ingles / Latino
SUBTITULOS…………….Latino
COMMENTS
Do you want to comment ?
You must be logged in to post a comment.