Beginning.Of.The.Great.Revival.2011.DVD-R.Custom.DVDrip.Sub
Publicado: 18 octubre, 2011
Beginning.Of.The.Great.Revival.2011.DVD-R.Custom.DVDrip.Sub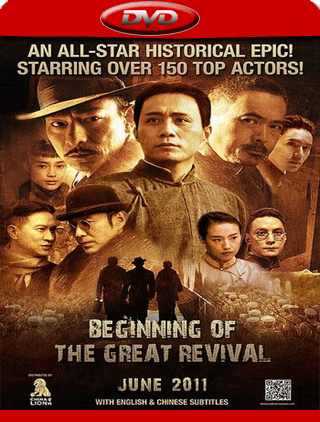 SINOPSIS:
"Beginning of the Great Revival" conocida como "The Founding of a PArty in China", se trata de una crónica de los acontecimientos que condujeron a la fundación del Partido Comunista de China. Nos enseña los detalles de los acontecimientos históricos que rodean lo que se conoce como la Revolución China, el período de 1911 a 1921, cuando derrocó a Sun Yat-sen, la dinastía Qing y se plantaron las raíces de lo que se ha convertido hoy en día el gobierno comunista chino. La historia muestra los inicios de los líderes más influyentes del país de primera generación, como Mao Tse Tung, Chiang Kai-shek y Zhou Enlai.

**************************************************************
TITULO……………………BEGINNING OF THE GREAT REVIVAL
TIPO………………………DVD-R Custom DVDRIP
AUDIO…………………….Mandarin
SUBTITULOS…………….Latino
COMMENTS
Do you want to comment ?
You must be logged in to post a comment.