Harry.Potter.And.The.Deathly.Hollows.Part.2.DVD-R.NTSC.R1.Sub
Publicado: 26 octubre, 2011
Harry.Potter.And.The.Deathly.Hollows.Part.2.DVD-R.NTSC.R1.Sub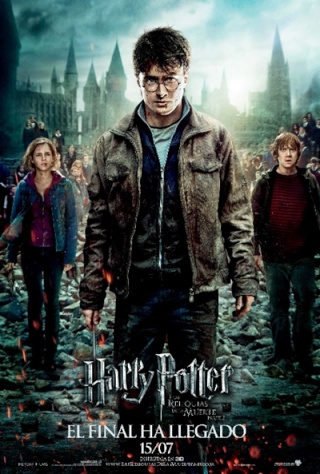 SINOPSIS:
El final ha llegado. Harry, Hermione y Ron deberán encontrar la forma de recuperar la espada de Gryffindor que les permitirá destruir los últimos horrocruxes que aún no han encontrado. Mientras tanto Lord Voldemort cada día está más cerca de apoderarse por completo de Hogwarts y de conseguir su objetivo: matar a Harry Potter. La única esperanza de Harry es encontrar los Horcruxes antes de que Voldemort lo encuentre a él. Mientras busca pistas, descubre una antigua y olvidada historia: la leyenda de las reliquias de la muerte. Y si esta resultara ser cierta podría dar al malvado Lord el poder definitivo que ansía. Poco puede imaginar Harry que su futuro está escrito desde que era niño, y ahora se ha de enfrentar a la misión para la que se ha estado preparando desde el día en que pisó Hogwarts por primera vez: la batalla final contra Voldemort.

**************************************************************
TITULO……………………HARRY POTTER Y LAS RELIQUIAS DE LA MUERTE 2
TIPO………………………DVD-R NTSC FINAL R1
AUDIO…………………….Ingles 5.1
SUBTITULOS…………….Latino
COMMENTS
Do you want to comment ?
You must be logged in to post a comment.