Margin.Call.2011.DVD.R.Custom.BDRip.Sub.5.1
Publicado: 22 octubre, 2011
Margin.Call.2011.DVD.R.Custom.BDRip.Sub.5.1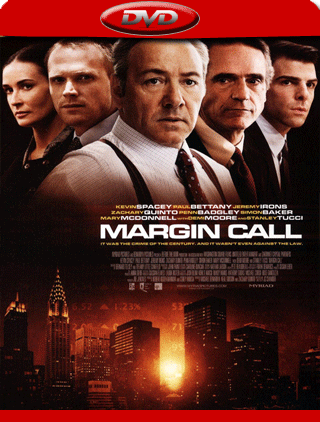 SINOPSIS:
Margin Call, ambientada en el arriesgado mundo de las finanzas, es un thriller que compromete a las figuras clave de un banco de inversión durante las peligrosas 24 horas previas al inicio de la crisis financiera de 2008. Cuando Peter Sullivan (Zachary Quinto), un analista principiante, revela información que podría probar la caída de la empresa, se desencadena una catarata de decisiones tanto morales como financieras que producen un terremoto en las vidas de los implicados en el inminente desastre. Margin Call, que supera los parámetros del género, es un análisis fascinante de los factores humanos en un mundo del que solemos tener una visión frívola y parcial.

**************************************************************
TITULO……………………Margin Call
TIPO………………………DVD-R CUSTOM BDRIP
AUDIO…………………….Ingles 5.1
SUBTITULOS…………….Latino
COMMENTS
Do you want to comment ?
You must be logged in to post a comment.