My.Soul.to.Take.2010.BD.25.GB.Latino
Publicado: 27 octubre, 2011
My.Soul.to.Take.2010.BD.25.GB.Latino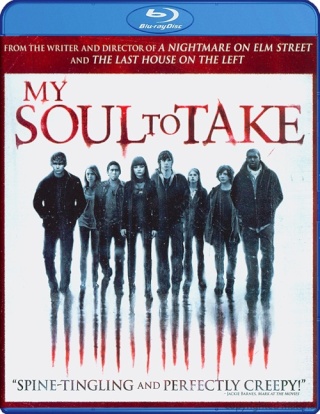 SINOPSIS:
En la tranquila y pequeña ciudad de Riverton, la leyenda cuenta que un asesino en serie juró regresar para matar a los siete niños que nacieron la noche que él murió. Han pasado 15 años, y vuelve a haber desapariciones. ¿Se ha reencarnado el psicópata en uno de los siete adolescentes o sobrevivió aquella noche que le dieron por muerto? Sólo uno de los chicos sabe la respuesta. Adam "Bug" Heller (Max Thierot) debía morir aquella sangrienta noche en la que su padre perdió la cabeza. A pesar de no saber nada de los terribles crímenes cometidos por su progenitor, tiene pesadillas desde muy pequeño. Para salvar a sus amigos del monstruo que ha regresado, Bug deberá enfrentarse al mal, que no descansará hasta acabar el trabajo que empezó el día que él nació.
**************************************************************
TITULO……………………My Soul to Take
TIPO………………………Bluray 25 GB
AUDIO…………………….Ingles / latino
SUBTITULOS…………….Latino
COMMENTS
Do you want to comment ?
You must be logged in to post a comment.