Real.Steal.2011.DVD-R.Custom.TS.Latino
Publicado: 10 octubre, 2011
Real.Steal.2011.DVD-R.Custom.TS.Latino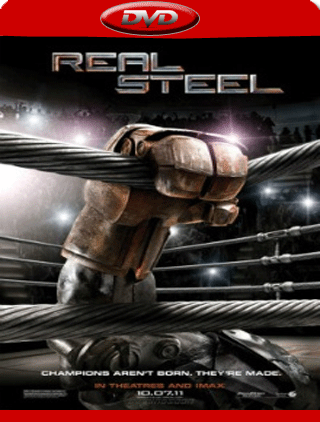 SINOPSIS:
La historia de Real Steel nos lleva hasta un futuro cercano donde el boxeo entre humanos ha sido suprimido y substituido por luchas entre robots humanoides. En este mundo, un padre y su extraño hijo entrenan a un luchador extraordinario. Jackman interpretará al padre, un promotor de boxeo robótico que encuentra a un viejo robot desechado que se descubrirá como un gran boxeador. Él es un viejo pugilista que ya no puede hacer lo único en lo que era bueno, y encontrar a este robot puede significar su retorno a la gloria.

**************************************************************
TITULO……………………Real Steal
TIPO………………………DVD-R Custom TS
AUDIO…………………….Latino
SUBTITULOS…………….No
COMMENTS
Do you want to comment ?
You must be logged in to post a comment.