True.Grit.2010.BD.25.GB.Latino
Publicado: 3 octubre, 2011
True.Grit.2010.BD.25.GB.Latino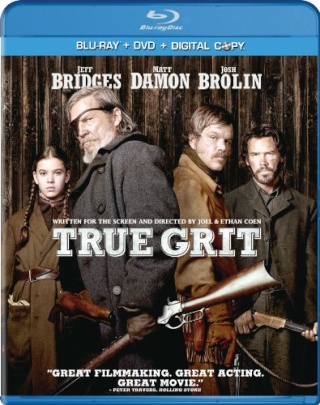 SINOPSIS:
El padre de la niña de catorce años Mattie Ross (Hailee Steinfeld) es asesinado de un disparo a sangre fría por el cobarde Tom Chaney (Josh Brolin), y ahora ella está dispuesta a hacer justicia. Buscando la ayuda del jefe de policía Rooster Cogburn (Jeff Bridges), un borracho de gatillo fácil, se marcha con él -a pesar de su oposición- para atrapar a Chaney. La sangre vertida de su padre le hace perseguir al criminal hasta el territorio Indio y encontrarle antes de que el Ranger de Texas llamado LaBoeuf le atrape y lo lleve de vuelta a Texas por haber asesinado a otro hombre.

**************************************************************
TITULO……………………True Grit
TIPO………………………Bluray 25 GB
AUDIO…………………….Ingles / Latino
SUBTITULOS…………….Latino
COMMENTS
Do you want to comment ?
You must be logged in to post a comment.