Viva.Riva!.2010.DVD-R.Custom.DVDrip.Sub
Publicado: 11 octubre, 2011
Viva.Riva!.2010.DVD-R.Custom.DVDrip.Sub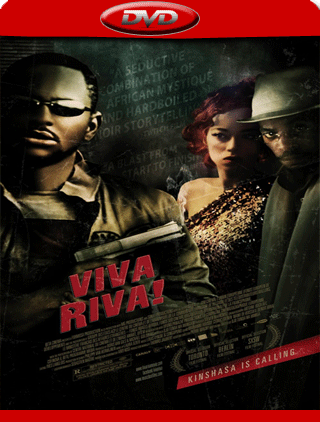 SINOPSIS:
Riva es un creador, un hombre con encanto y ambición en igual medida. Kinshasa es un lugar acogedor. Pero la gasolina escasea en la capital de la República Democrática del Congo, él y su compañero de piso idean una conspiración para hacerse con un alijo secreto, barriles de combustible que pueden vender con un beneficio enorme. Por supuesto que no son los únicos que quieren la gasolina. César es un extranjero despiadado, elegantemente vestido, próspera en las calles sin ley de Kinshasa. Un oficial militar femenino se une a la refriega. Incluso la iglesia traicionará sus principios por un pedazo de la acción. Pero su Némesis es Azor, un jefe del crimen al estilo clásico: pasota, decadente y brutal.

**************************************************************
TITULO……………………Viva Riva!
TIPO………………………DVD-R Custom DVDrip
AUDIO…………………….Frances
SUBTITULOS…………….Latino
COMMENTS
Do you want to comment ?
You must be logged in to post a comment.